Lucara Diamond Corp. has announced the dates for its second Exceptional Stone Tender of 2016. According to the owners of Karowe mine in Botswana, the viewings for the tender will take place from November 7 through November 16, 2016 with the sale closing at 4.00pm CET on November 16, 2016.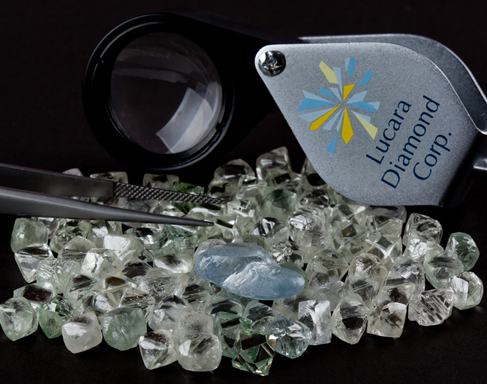 The sale will include no less than 12 exceptional diamonds with a combined weight of approximately 1,100 carats. In addition, the Company is also pleased to announce the completion of the first stage of plant modifications to upgrade the Large Diamond Recovery ("LDR") circuit to enable the processing of material of up to 90mm in size.
This size fraction would allow for the recovery of a diamond of similar size to the 3,106 carat Cullinan diamond recovered in 1905.
"The Karowe mine has continued to produce large exceptional high value stones. The ongoing sale of these diamonds has solidified the Company's market leadership position and brand recognition for the sale of exceptional high quality, large diamonds," William Lamb, President and Chief Executive Officer said.
"Our focus on advancing our recovery techniques, marketing strategy and the routes to market for the sale of such exceptional diamonds has resulted in the expansion of our premium customer base and is achieving maximum diamond recoveries, prices and shareholder value."