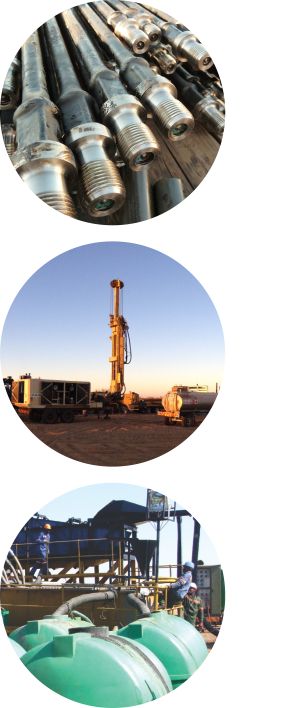 Tlou Energy, the unconventional gas explorer, said it is proceeding with its previously announced plan to dual list on the AIM market of the London Stock Exchange plc.
Already, the company, which is exploring for gas in Botswana, revealed that a pre-admission Schedule 1 announcement has been released and the AIM Admission Appendix and CPR have been uploaded on its website.
"Allowing for the required 20 business day notice period, it is anticipated that the Company's entire issued share capital will be admitted to trading on AIM on or about 30 November 2015 with an AIM ticker code of TLOU," it said in a quarterly trading update for period ending 30 September 2015.
According to the company, its shares will also continue to be listed and trade on the ASX under the existing ASX ticker code "TOU". A separate announcement containing details of the AIM Admission Application and associated Placement was published on 28 October 2015.
The company has been active in Botswana for over three years with approximately US$40 million having been invested on drilling and testing programmes to date by Tlou and the previous operator. This has resulted in over 70 wells drilled along with the acquisition of a comprehensive technical data base. Correspondingly, the Karoo Central project is one of the most advanced CBM projects in southern Africa as a result of this investment.
Its primary focus is the Lesedi CBM Project in Botswana and the activities during the quarter focused on the completion of the Selemo expanded pilot pod drilling programme which involved the drilling of two additional horizontal pilot well pods adjacent to the current Selemo Pilot.
"Tlou successfully completed the drilling of the two new lateral production wells on 3 September 2015. Production testing operations commenced shortly thereafter."
"Tlou was able to achieve drilling efficiencies having incorporated the experience of previous drilling campaigns. The Company is very pleased with the final cost of the wells and is confident that further efficiencies can be achieved with economies of scale from larger drilling programs."
The Selemo expanded pilot program now consists of three vertical pumping wells each having a single inseam lateral intersection well. The aim of the expanded Selemo pilot programme is to maximise reservoir drainage area, measure long-term gas flow potential and achieve reserve certification in advance of field development.
Tlou also said it is continuing discussions with a number of relevant stakeholders in an effort to secure additional prospective CBM acreage over time. In early July 2014, Tlou was awarded five new CBM permits in Botswana covering an area of approximately 4,500 km2.
The Mamba permits are considered to be highly prospective as they are situated adjacent to Tlou's Lesedi CBM Project and are on-trend with the encouraging results observed to date. In the event of a gas field development by Tlou, the acquisition of the Mamba area provides the Company with considerable flexibility and optionality.