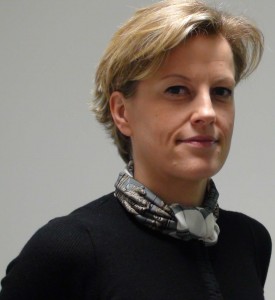 Fenella Aouane of Standard Bank, also trading as Stanbic Bank, has been appointed to the Board of the Climate Markets and Investment Association (CMIA), an international trade association representing 50 companies that finance, invest in and provide enabling support to activities that reduce carbon emissions. The CMIA's membership accounts for an estimated 75 per cent of the global carbon market, valued at USD 120 billion in 2010.
Ms Aouane works within the award-winning Carbon Trading team at Standard Bank in London focusing on origination and development of the African business. She has been with the bank since 2008 dealing with all aspects of primary and secondary carbon trading. Ms Aouane moved to Standard Bank from the French bank Natixis, where she worked closely with the first carbon fund in the market – European Carbon Fund (ECF).
Standard Bank has been involved with the CMIA since its inception in 2008. Geoff Sinclair, Head of Carbon Trading, Standard Bank, who will be stepping down from the Board this year, was appointed to the inaugural Board and has been an active member of the group. Currently Standard Bank is the only bank represented on the board of the association.
Commenting on her role, Ms Aouane said: "Standard Bank is very proud to have been involved with the Climate Markets and Investment Association for over five years and we are committed to continuing working with the group to further drive sustainable climate markets. At Standard Bank we have sought to enable African companies to make greater use of climate finance for a number of years and remain dedicated to continuing this work."
Anthony Hobley, CMIA President, said: "It is fantastic to have Standard Bank as a CMIA Board Member. In particular their in-depth expertise in the development of climate markets both internationally and within Africa adds a very compelling dimension to a diverse and experienced CMIA Board."