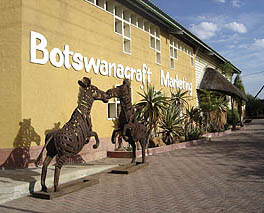 Ntlo Ya Dikgosi in collaboration with Orange Botswana and Botswana Tourism Organisation will host the annual Ntlo ya Dikgosi Culture Day on November 2, 2013. The Culture Day will be held at Botswana Craft from 1000hrs to 1700hrs.
According to a statement from the National Assembly, the purpose of the Culture Day is to raise funds for Ntlo ya Dikgosi to enable the House to assist the less privileged members of the community.
"This event also aims to celebrate diverse cultures existing in Botswana as well as to give the public an opportunity to interact with Members of Ntlo ya Dikgosi."
The guest of Honour at the event will be the Chairperson of the National House of Traditional Leaders, Kgosi Phopolo Pontsho Maubane of Bakgatla ba Mochane in Maubanestad.
Activities lined for the Culture Day include, but not limited to traditional music- segaba, katara and interactive traditional games such as diketo, mhele and koi. Tickets are sold for P250 and the dress code is strictly traditional attire.