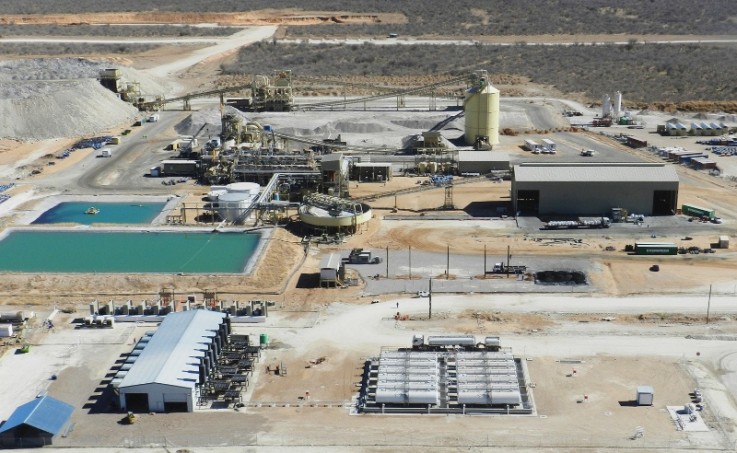 Discovery Metals, the Australian company that owns Boseto Copper Project in Botswana said its board Chairperson, John Shaw has resigned from his position while the company's securities will be placed on Trading Halt Session State pending an announcement from the company.
Shaw resigned as Chairperson and Non-Executive Director with effect from Wednesday, 29 October 2013. He has held the role of Non-Executive Director since November 2006, and Chairperson since May 2013.
"The Board of Discovery Metals has commenced a process to appoint a permanent replacement for Mr Shaw. During this process, Mr Jeremy Read will assume the role of interim Chairperson of Discovery Metals in addition to his role as a Non-Executive Director," the company said.
Discovery Metals however praised the 'significant contribution' he made to the company since commencing his involvement with copper explorer in 2006. "The Board of Discovery Metals thanks Mr. Shaw for his extensive contribution and guidance, and wishes him the very best for his future endeavours."
Meanwhile, the securities of Discovery Metals Limited will be placed in Trading Halt Session State at the request of the company, pending the release of an announcement by the company.
"Unless ASX decides otherwise, the securities will remain in Trading Halt Session State until the earlier of commencement of normal trading on Monday, 4 November 2013, or when the announcement is released to the market," said a statement released by Shannon Hong Adviser, Listings Compliance at the Australian Securities Exchange (ASX).
Discovery Metals said in September it has executed a legally binding term sheet with Blumont Group Limited, an investment holding company listed on the Singapore Stock Exchange, for the recapitalisation of the troubled company.
The proposal include a USD100 million in convertible bonds which Blumont has conditionally agreed to subscribe for 100,000 5 year convertible bonds with a face value of USD1,000 per bond, convertible into fully paid ordinary shares in the capital of Discovery Metals at AUD0.15 per share. The Convertible Bonds are expected to raise USD100 million for the company.