The Global Trade Leaders' Club (GTLC) based in Madrid, Spain has awarded BCL Limited an International Europe Award for Quality. The Award is in recognition of the Mines commitment to quality and excellence in its operations. This honour is granted annually by GTLC, a membership based international business organisation of about 7500 top international business firms from 95 states from around the globe.
GTLC organises the granting of several International Trophies to enterprises from all over the world as an encouragement and recognition of their work, devotion, innovation, and quality. It also promotes members firms and organisations as potent markets and partners to the international business society. The Trophy and a Certificate are a quality and excellence title.
The award affirms BCL as one of the leaders in excellence in so far as it conducts its business and assets the company's forward-looking approach to thrive and grow even under unusual business conditions.
In presenting the Award to BCL Team, BCL General Manager, Dan Mahupela, dedicated the honour to the entire BCL team including service providers for their selflessness and commitment to the success of the company.
Mahupela said, the Award will endlessly challenge all to do the best and seek continuous improvement in every job done in the company and will put pressure to exceed current standards. Above all the honour will motivate all to get more awards and improve overall company performance.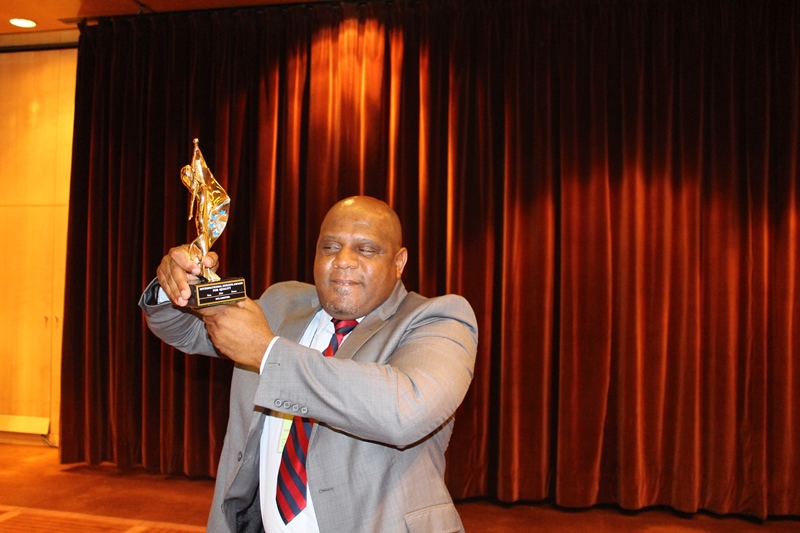 BCL's Head of Public Relations & Marketing, James B. Molosankwe, who received the Award GTLC, in Paris France recently, says this award owes to a combination of factor which include dedication, commitment and perseverance of BCL workforce, observance and complying with best practices in safety, health and environment and legislation governing the mining industry, efficiencies in the company's work processes and community work demonstrated by a robust and visible corporate social responsibility program.
The selection of BCL and other 43 companies from around the world for the 2013 awards is based on recommendations from member companies of GTLC from all industrial and service sectors. Member companies submit their recommendations about companies who show strong business trajectories or paths.
These endorsements also come from GTLC web based-survey among members for new candidates. The recommendations are evaluated by selected consulting firms, by the Chamber of Commerce, by the business offices of Embassies, before making the final decision on the granting of the Trophy and Certificate.
By receiving this award, it means that BCL has become part of GTLC, an international business organisation.