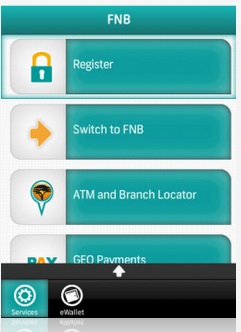 First National Bank of Botswana announces the launch of its latest innovation in digital banking, the FNB Smartphone Banking App that works on IOS Apple, Blackberry 10 as well as Android Smartphones. As part of its wider digital and mobile strategy, the Bank is also launching the FNB.Mobi site which works on both smartphones and internet enabled phones. The two digital platforms were introduced during an interactive launch held at First Place, where the media were given firsthand opportunity to explore the functions of the FNB App and the FNB.mobi
The FNB App is a safe and secure banking application for Smartphones. The App allows customers to have direct and easy access to accounts held with FNB. Users can make payments, transfer funds between accounts, view balances and detailed transactional history. GEO payments may be done from anywhere, provided the recipient, also the user of the FNB App and the FNB.mobi
The application is FREE to download from the relevant App stores. To use the FNB App, one needs to be registered on online banking and have internet connection on WIFI and 3G.
In addition to being able to do general banking transactions like viewing account balances, transfers and payment, the FNB App also includes exciting value added services such as the ability to locate FNB ATMs and branches, buy prepaid electricity, airtime, make free calls and send messages to other App users. The App is going to offer our clients a simple and intuitive banking experience for anytime banking. It is like having one's own personal branch on your phone! Non FNB customers are also able to use the App for e-Wallet services.
For clients who do not have cellphones that are compatible, as always FNB has a solution available to address this requirement. The FNB.mobi is another innovative channel that  the Bank has introduced to cater for different clients' needs.
"While we believe Botswana has great potential for the Smartphone and App penetration, we ensure that we cater for different clients' varying requirements. We foresee that eventually as the smart devices become more affordable, more people will have access and be able to transact using our digital channels" says Yolanda Phillips-Lelowa; Director, eSolutions.
Both the FNB App and FNB.mobi provide access to banking to customers who may not have easy access to the branch network as there is no reliance on physical infrastructure. These applications further empower our valued customers to experience a kind of banking that takes into account  their needs for ease, convenience and flexibility within today's increasingly busy lifestyles.
'The FNB App also includes the eWallet services which enable us to reach the unbanked and underbanked with a mobile money solution. Customers can expect regular new features and innovations that will make their lives easier and add to their banking experience" explains Phillips- Lejowa