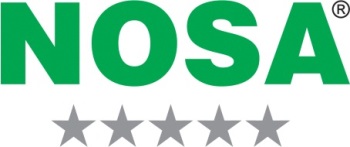 MICROmega Holdings' Limited subsidiary company NOSA is the exclusive provider of SAMTRAC International – a leading global occupational health, safety and environment course that will be marketed and sold by JSM Appointments in Australia.
Specialising in the management, retention, and sourcing of engineering-related skills in the mining, power and energy industries, Western-Australian based JSM Appointments has a large client base that is involved in occupational risk management in the workplace.
"JSM Appointments has a duty to ensure the health and safety of hired contractors and referred candidates that may become the employees of our clients. We therefore welcome the opportunity to introduce SAMTRAC to Australian organisations because this interactive training course will provide employees with fundamental knowledge that is critical to Health, Safety and Environmental (HSE) management. SAMTRAC is the perfect accompaniment to JSM's operations," explains John Masters, the Managing Director of JSM Appointments.
With exam centres in over 100 countries, the SAMTRAC training course is aimed at multinational companies. "Available in Spanish, Portuguese, Russian, Mandarin and English, SAMTRAC is adapted to country specific HSE legislation, making it a truly international course. A person in China can do the course in Mandarin and study Chinese HSE legislation, while a person in Australia can study a course in English using Australian legislation. SAMTRAC is operated through an interactive, e-learning platform that is available and accessible to companies and individuals around the world; thus making it ideal for multinational companies to set a single standard for  HSE learning across their organisations," says Stuart Hill, General Manager of SAMTRAC International.
JSM Appointments has also partnered with another MICROmega subsidiary company – MECS Africa.  A recruitment and labour brokering agency that services the resources sector, MECS Africa offers an integrated human resource solution to a diverse client base. The JSM Appointments partnership with MECS is also intended to accelerate business growth in Australia.
"Over the past 10 years, SAMTRAC has empowered over 40 000 health, safety and environmental practitioners and our exciting agreement with JSM Appointments is set elevate that number and give us greater access to the Australian market," adds Hill.