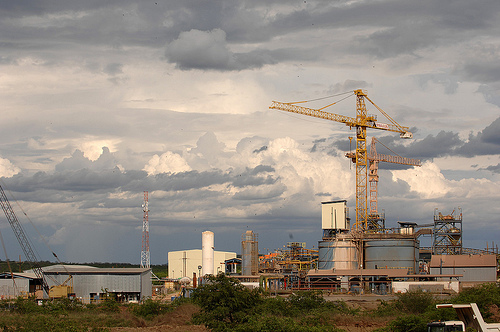 Galane Gold Ltd. has installed and commissioned a new SAG mill motor to replace the mill motor that failed in May 2014. In addition to installing a new mill motor the company has also repaired the faulty mill motor which will be stored at site as a spare commencing at the end of September.
The company's insurance providers have agreed to cover certain losses incurred by the company in connection with the mill motor failure under its business interruption insurance policy. The full settlement amount has still to be agreed but an interim payment of $800,000 has been confirmed.
Ravi Sood, Galane Gold's Chairman stated that the failure of our SAG mill motor was a disappointing short-term setback amidst a series of material long-term improvements. However, he the company actively managed the situation to minimise losses, demonstrating management's
capability and creativity.
"With the new mill motor in place we are in a strong position to meet our financial and production targets for the year."
Galane Gold is an un-hedged gold producer and explorer with mining operations and exploration tenements in Botswana.
Galane Gold is a public company and its shares are quoted on the TSX Venture Exchange and the Botswana Stock Exchange under the symbol GG. Galane Gold's management team is comprised of senior mining professionals with extensive experience in managing mining and processing operations and large-scale exploration programmes. Galane Gold is committed to operating at world-class standards and is focused on the safety of its employees, respecting the environment, and contributing to the communities in which it operates.