Rio Tinto has committed to generating $5 billion of additional free cash flow over the next five years from a productivity drive unveiled today as part of its long-term strategy.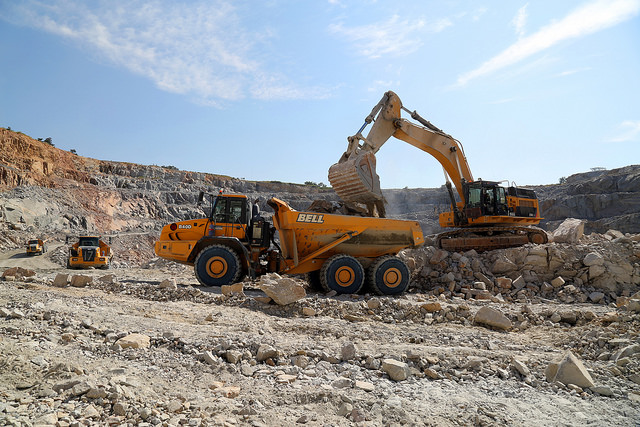 In a presentation at an investor seminar in Sydney, Rio Tinto chief executive J-S Jacques underlined the strategy centred around a strong focus on safety, cash generation, a world-class portfolio, commitment to capital discipline and the delivery of superior shareholder returns.

Rio Tinto intends to raise productivity across its $50 billion portfolio of assets by focusing on operational excellence to generate superior shareholder returns through the cycle. This is expected to generate a total $5 billion of further free cash flow by the end of 2021 in addition to the cash cost reduction target of $2 billion across 2016 and 2017.

J-S Jacques said "Our strategy plays to our strengths: world-class assets, a strong balance sheet along with commercial and operating excellence. A relentless focus on generating cash, together with capital discipline – prioritising value over volume – means that investors can expect us to deliver superior shareholder returns whilst continuing to invest through the cycle. We have the right team and performance culture in place to deliver this strategy.


"We have placed our assets at the heart of the business to drive improved performance and ensure our resilience through the cycle. We are well on track to meet our target of $2 billion of cash cost savings by the end of next year. We are also taking advantage of any opportunity to generate value from mine through to market. Lifting the productivity on our $50 billion asset base creates a low risk and highly attractive return. It will deliver an additional $5 billion of free cash flow over the next five years.

"We are continuing to reshape our portfolio. Following our announcement yesterday that we will sell our Lochaber smelter in Scotland for $410 million, the total of agreed divestments in 2016 now stands at $1.3 billion."

In addition to improving the performance of its asset base, Rio Tinto is also committed to investing in growing the business. In the near term, this will be delivered via three high-quality growth projects – Silvergrass (Iron Ore in Western Australia), Amrun (Bauxite in Queensland) and Oyu Tolgoi (Copper and Gold in Mongolia). This investment underpins an annual average copper equivalent growth in excess of two per cent between 2015 and 2025. Longer term, exploration remains a priority for Rio Tinto, with a commitment to maintain the Group's successful exploration programme.

Rio Tinto is committed to maintaining an appropriate balance between investment in the business and cash returns to shareholders. We expect total cash returns to shareholders over the longer term to be in a range of 40 to 60 per cent of underlying earnings in aggregate through the cycle.