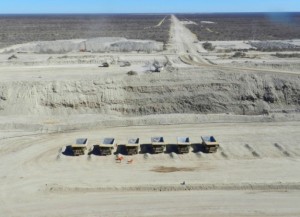 Discovery Metals Limited says its existing lenders have formally consented to a series of amendments to the company's Project Finance and Corporate Revolver facilities, including extensions to repayment schedules and waivers on debt covenants.
The company says in a statement to shareholders that the amendment package agreed with the company's lenders cures all technical breaches of the company's financing facilities reported in the financial report for the half year ended 31 December 2012, and demonstrates the ongoing commitment of the Company's lenders to the Boseto Copper Project.
"Specifically, the amendment package achieves a significant improvement in working capital by deferring the Project Loan principal repayments of approximately  US$17.5m each which were previously due at the end of March and June 2013," it reveals.
It adds: "The current Debt Service Reserve Account (DSRA) funding of US$19m will be applied toward principal payments on those dates. The DSRA is then planned to be re-funded in September 2013."
The balance of the March and June 2013 principal payments has also been shifted to the maturity date of the loan (31 March 2015) as a balloon payment.
Discovery Metals is finalising plans for debt capital markets issuance to raise between US$200 million and US $250 million to replace existing project linked debt.
"The issuance will extend Discovery's debt maturity, provide additional working capital for the company's development projects and better reflect the long term nature of the company's cash flows."