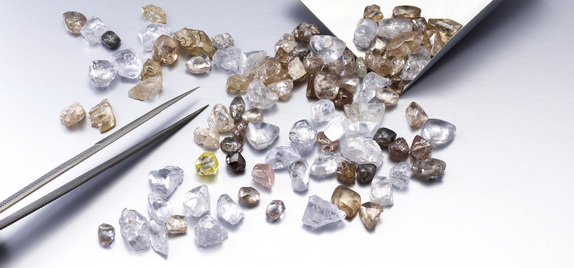 Gem Diamonds said the fourth quarter of 2014 was positive for the group as it ended the year on a high note buoyed by the Lesotho project. The company revealed in the operational and sales performance for the period that Letšeng continued with its strong performance.
The year ended very positively, with the December tender achieving an average of US$ 2 799* per carat. This resulted in an average value of US$ 2 140* per carat being achieved in Q4 2014 (US$ 2 603* per carat in Q3 2014), bringing the average for 2014 to US$ 2 540* per carat (US$ 2 043* per carat for FY 2013).
A total of 13 rough diamonds achieved a value of greater than US$ 1.0 million each during the Period, including a 112.6 carat white diamond and a 90.4 carat white diamond which sold for US$ 5.8 million and US$ 4.2 million, respectively.
At Ghaghoo mine in Botswana, a total of 10 167 carats were recovered during commissioning up to period end, including a 20 carat white diamond, a 17 carat white diamond, and a 3 carat orange diamond which confirms the presence of valuable coloured diamonds in the orebody.
Gem Diamonds' CEO, Clifford Elphick was impressed by the Lesotho project and progress at Ghaghoo. "Both the implementation of the Plant 2 Phase 1 upgrade and the new Coarse Recovery Plant projects remain on track for commissioning in Q1 and Q2 of 2015 respectively – on time and budget."
He said the long term outlook for the diamond market remains strong, however during the fourth quarter the diamond market saw a weakening of prices following a year of price growth. This trend may continue into the first quarter of 2015.
"Based on the positive results achieved in 2014, Gem Diamonds remains on track to declare a maiden dividend to shareholders following the 2014 full year results announcement in March 2015."
According to the trading update, the group ended the year with US$ 110.7 million cash as at 31 December 2014, of which US$ 99.4 million is attributable to Gem Diamonds and it announced that it drawn down US$ 37.1 million of its total available facilities of US$ 78.7 million, resulting in a net cash position of US$ 73.6 million at period end.