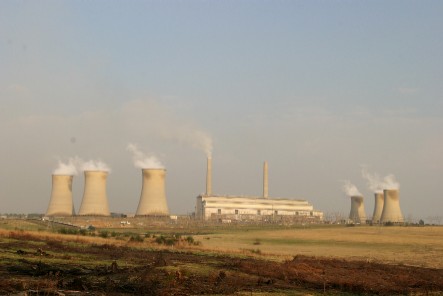 Eskom, the South Africa's power utility said it has moved from stage 1 to stage 2 load shedding as of 11:30 today (Tuesday 27) and this will continue until 22:00. The move was as a result of shortage of generation capacity.
"We moved to stage 2 in order to manage our reserves at our pumped storage schemes and gas turbines so that we can better manage the rest of the week," Acting Chief Executive Dan Marokane said. The corporation said at its pumped storage schemes (which use water to generate electricity), the dam levels are low because we were not able to pump the water back to full capacity over the weekend.
"This is a result of us having to use our pumped storage schemes over the weekend to meet demand. Ordinarily, the weekends are used to pump our dam levels to maximum capacity in preparation for the forecasted increased demand in electricity during the week."
The power grid is extremely constrained and will remain so for the rest of the summer. Eskom calls on consumers to switch off geysers, air conditioners, pool pumps and all non-essential appliances throughout the day to reduce electricity demand.
"We also request workers to switch off the lights, with the exception of security lighting when they leave office buildings this evening and to ensure that air-conditioners are switched off over night." Eskom advised that commercial customers, particularly shopping centres and office blocks, can make the biggest difference by switching off non-essential lights and not to leaving office equipment such as photocopiers and computers in standby mode after hours.