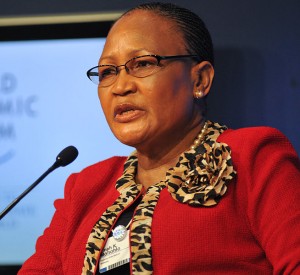 Bank of Botswana has again warned consumers of the existence of counterfeit P200 banknotes in circulation. The bank noted that the counterfeits are scan copies of genuine P200 banknote bearing serial numbers AA9166255 and AB3028592.
"Both the holographic stripe and the windowed security thread appear as dark patches on the front and back of the counterfeits. Furthermore, the counterfeits are made of ordinary commercial paper, and therefore, have a smooth surface when compared to genuine banknotes," said the bank.
"Genuine banknote paper has a rough feel and does not have a smooth surface. Furthermore, a genuine P200 has a holographic stripe appearing as a wide silver coloured stripe on the front of the banknote." Bank said the holographic stripe has an image of the Botswana coat of arms and switching images of a zebra's head and the numeral "200".
Bank of Botswana added that the switching images on the holographic stripe should not all appear at the same time, but should switch from one to the other when the banknote is tilted from side to side.
It said a genuine P200 also has a windowed security thread, which changes colour from red to green, according to the viewing angle. When held up to the light, the thread can be seen as a continuous line reading "BoB 200".
"The public is urged to be vigilant and exercise caution when accepting banknotes from any source, and should closely examine the specified security features. Any suspicious banknotes discovered should immediately, be reported to the nearest Police station or Bank of Botswana offices in Gaborone or Francistown."