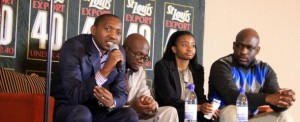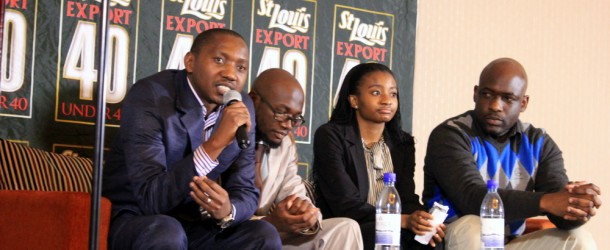 What makes someone a catalyst? What is it about someone that inspires a movement for change? What is the special ingredient inside of you that steers you in the right direction?  St Louis Export is launching the first ever Top 40 Under 40 to recognise Botswana's change makers across all industries. What makes something of export quality? For St Louis Export it is a special ingredient, Crystal Malt. At KBL, we celebrate all great exports. To this end St Louis Export will be profiling some of Botswana's other greatest export quality people. St. Louis Export Top 40 Under 40 invites you, the public to take part in the catalysts nominations process. Nominate someone who you think possesses the qualities of a catalyst.
These people are picked because they have displayed export quality attributes and have demonstrated that with carefully selected ingredients a positive impact can be made in and around our communities. So far the campaign has consisted of hand-picked individuals, but we have recognised that there are a lot of nominees that do not reach St Louis Export. This is why there is now a call for nominations from the public, for people they consider catalysts in their communities. Send in the names of people you have identified as catalysts in your community via Twitter @StLouisExport, Facebook St. Louis Export and email on nominations@wiredyr.com. You have until the 7th of August to nominate your catalysts.
The criteria remains the same, Batswana aged between the ages of 18 and 40 years, display export quality attributes and demonstrate that with carefully selected ingredients it is possible to make a positive impact in and around our communities. Nominees must also have contributed positively to Botswana and also includes Batswana in the Diaspora who are making changes in the communities they live in as well as flying the Botswana flag high.
"The international award winning St Louis Export is made up of three ingredients:  water, hops and the catalyst, crystal malt. Much like the special ingredient in St Louis Export premium beer, a catalyst must demonstrate that with carefully selected ingredients and a special catalyst, a positive impact can be made," said Amakura Erbynn, Marketing Manager of Premium Beers at KBL.
As this is the premier brand's first initiative of this kind, St Louis Export intends on repeating it annually; which will make this year's nominees and eventual catalysts the first St Louis Export Top 40 Under 40 alumni.
St Louis Export Top 40 Under 40 currently have a judging panel, comprising of Mr Victor Senye, Mr Solomon Monyame and Mr Chandra Chouhan. They have been given the honour of eventually choosing the final St Louis Export 40 Under 40.
Former Bifm CEO Mr Senye is an entrepreneur whose interests lie in property investment. He is currently the Chairperson of the Botswana Investment and Trade Centre (BITC) and Botswana Tourism Organisation (BTO).Solo B, as Solomon Monyame is commonly known, is a music executive and founder of Mud Hut production studios.Mr Chauhan is the Group Managing Director of Sefalana Holding Company Limited, a company listed on the Botswana Stock Exchange.
Very rarely do we acknowledge those that go beyond their call of duty and quietly inspire those around them. The search is innovators, those who have made an impact in their communities and beyond and catalysts who display a high level of integrity.
Humility and botho are qualities that are quite common amongst Batswana.  St Louis Export highly respects these qualities and strongly feel lauding nominee catalysts in a public domain, for the work that you have done contributes to building a better society and inspiring others.