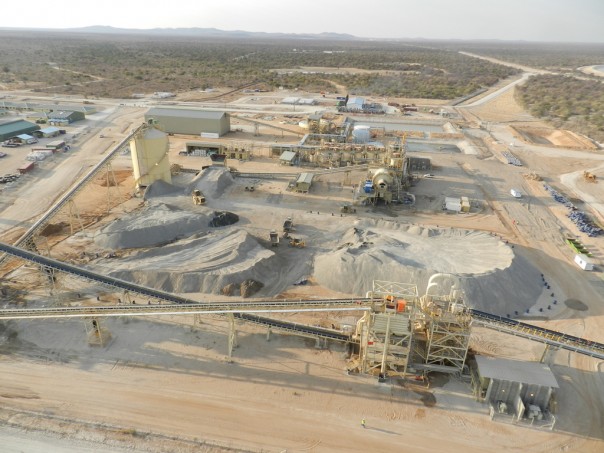 Discovery Metals Limited said it has started negotiations with various parties that might lead to a potential change of control of Botswana focused copper outfit following the expiry of term sheet with Blumont Group Limited.
The company's board on December 19 2013 announced the lapsing of the term sheet that was executed between the company and Singapore Stock Exchange (SGX) listed investor, Blumont, in relation to a strategic recapitalisation proposal (the Term Sheet Announcement).
"Since that time, and with the support of the company's lenders, Discovery Metals has recommenced discussions with various parties that have approached the Company in relation to a proposed transaction," Discovery said.
"Those parties have been provided with access to the Company's data room so that they may commence, and in some cases recommence, due diligence."
In addition, and as noted in the Term Sheet Announcement, the company remains in discussions with Blumont as to a replacement term sheet to that which lapsed on 19 December 2013, for an amended recapitalisation proposal.
"Blumont has made comment on the status of the transaction in its announcement released to the Singapore Stock Exchange (SGX: A33) on 20 December 2013." The Board will update the market of material developments in due course. There can be no assurance that a transaction will occur.
Discovery Metals is an ASX/BSE listed copper exploration and production company focused on the emerging Kalahari Copperbelt in north-west Botswana. The Company is a copper producer at its 100% owned Boseto Copper Project.
The Kalahari Copperbelt sediment-hosted mineralisation of the Boseto Copper Project is similar in style to the well-known and large deposits of the Central African Copperbelt of Zambia and the Democratic Republic of the Congo.
Discovery Metals has prospecting licences covering approximately 26,150 km2 in Botswana.