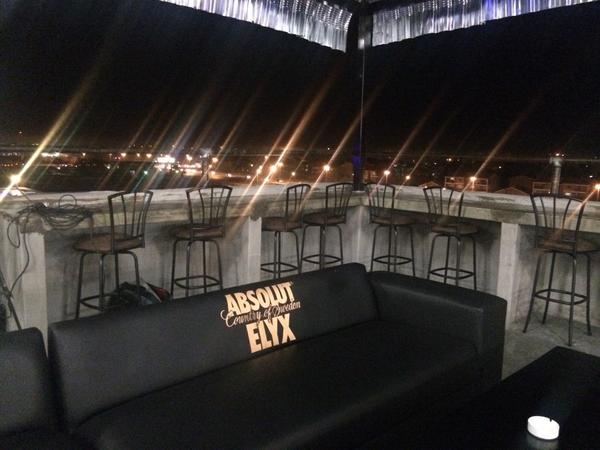 It was a fun night of Absolut glamour as the Absolut Elyx Lounge was launched in Gaborone at an exquisite party on Friday 5th September 2014 at Absolut Gaborone at Lansmore Masa Square.
Launched by Lansmore, in collaboration with Benju, the grand affair attracted the friends, family and loyal patrons of the Lansmore and Benju brands to usher in a new wave of premium chic an unrivalled excellence. Special guest DJs Fresh and Mac E had partygoers in the perfect celebratory mood as the drinks flowed, the conversation piqued and the beat played on.
Absolut Elyx is distributed by Benju within the Botswana market through its relationship with French producer of distilled beverages, Pernod Ricard. Absolut Elyx Lounge at Lansmore is a joint collaboration between Benju and Lansmore Masa Square, and is the first of its kind in the world – yet another first from Lansmore. The Elyx Lounge overlooks Absolut Gaborone, offering a more premium and industrial chic space for a previously unknown world of luxury.
Said Mr. Rupert Elliott, General Manager, Lansmore Masa Square, "It's been a phenomenal reception of Elyx Lounge and we're thrilled to have so many friends of the Absolut Gaborone at Lansmore brand join us. The launch came just in time to commemorate the one-year anniversary of Absolut Gaborone, and indeed of our incredible relationship with the team at Benju. Everyone's worked tirelessly to be able to bring Gaborone yet another incredible experience. And Elyx is, indeed quite an experience."
Elyx Lounge doesn't disappoint, from the attention to detail in the Elyx bottle light fixtures to the luxury leather couches overlooking Absolut Gaborone. The beauty of Elyx lies in it's hand crafted excellence, as proclaimed across the wall of the Lounge, and it's a hand-crafted excellence that's conceptualised in the very setting Elyx now calls home.
Commented David Judd, Sales Manager at Benju, "It's been a lot of planning, prepping and more than a few sleepless nights to be able to bring something of this scale to life and it's more than paid off. To be able to celebrate this incredible development with so many is phenomenal. This is yet another way we leverage off the strength of our relationship with Lansmore to create a bit of magic and to further cement our positioning in the market as the leaders in wine and spirit distribution."
Sitting in Elyx Lounge as you look out at the view, sipping your drink and listening to the music, you'll no doubt agree it's nothing short of magical! Elyx Lounge opens to the public from Friday 12th September 2014.